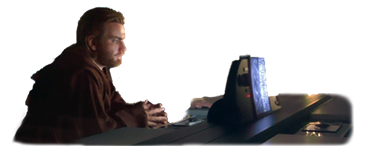 ---
5/20/2015, latimes.com
Created by twin brothers Jack and Holman Wang, "Star Wars Epic Yarns" breaks down each of the first three "Star Wars" films into 12 words, depicted by 12 scenes crafted in needle felt. The all-ages board book series features images of handmade needle felt versions of Luke, Leia, Han and other familiar characters staged on custom-built sets and in on-location photo shoots to reenact some iconic scenes.
5/18/2015, vanityfair.com
Lawrence Kasdan's first produced screenplay was for The Empire Strikes Back—not a bad Hollywood baby step! Maybe even more impressively, he had already written the scripts for Raiders of the Lost Ark and The Bodyguard, which would be shot subsequent to The Empire Strikes Back. Kasdan would go on to co-write Return of the Jedi with George Lucas. His films as a writer-director include Body Heat, The Big Chill, Silverado, The Accidental Tourist, and Mumford.
5/15/2015, independent.co.uk
Could we be any more excited for Star Wars: The Force Awakens? Apparently so, as Simon Pegg accidentally reveals that a Bond has turned to the Dark side.
5/13/2015, StarWars.com
Celebration Anaheim gave us a torrent of amazing moments to savor — the emotional impact of THAT teaser trailer, the live-as-it-gets excitement of Smuggler's Bounty, the awesome coverage provided by StarWars.com in the Cantina, the show-stopping bombast of Star Wars Battlefront — but nothing was more crowd-pleasing than the three-and-a-half-minute trailer for Season Two of Rebels, which marked the return of the much-loved Captain Rex voiced by Dee Bradley Baker.
5/6/2015, vanityfair.com
I recently spoke with J.J. Abrams, the director and co-writer of the forthcoming Star Wars: The Force Awakens. While still divulging few details about the film itself, he talked about the sly references to the previous films that he snuck into the new one, his most surreal moment during production, and the truly terrible pun he inflicted upon Max von Sydow.
5/4/2015, vanityfair.com
Unlike most film-set photo shoots, there are more than slick costumes and stunning locations on display in these new images from Star Wars: The Force Awakens. Annie Leibovitz traveled to London's famed Pinewood Studios to photograph some never-before-seen characters and confirmed a rumor or two in the process. There's a lot of mystery surrounding the closely guarded Star Wars set, but a few of those well-kept secrets are finally out, thanks to these exclusive photographs from the June issue of Vanity Fair.
5/4/2015, vanityfair.com
We've shown you new members of the dark side and scruffy-looking nerf herders, but now Star Wars: The Force Awakens is unveiling something a little more mysterious. Here, in the final Annie Leibovitz portrait from the set of The Force Awakens is Game of Thrones star Gwendoline Christie in all her helmeted glory.
5/2/2015, StarWars.com
Celebrate Star Wars Day by catching up on or rewatching the entire first season of the hit animated series.
5/1/2015, StarWars.com
During their panel at Star Wars Celebration, Del Rey announced that this fall they will publish a special bind-up entitled Star Wars: Rise of the Empire. This bind-up will feature two previously published novels — Star Wars: Tarkin by James Luceno and Star Wars: A New Dawn by John Jackson Miller­ — and three new pieces of short fiction.
5/1/2015, StarWars.com
Josh Trank, who was attached to direct the second Star Wars Anthology film, has decided to depart the project.
4/29/2015, StarWars.com
Ultimate Star Wars is one big book! It encompasses the entire Star Wars film saga, The Clone Wars, and Star Wars Rebels all in one volume. It was a daunting task indeed to tackle such an all-encompassing Star Wars encyclopedia.
4/23/2015, StarWars.com
Spoiler warning: This article features discussion of the premiere episode of Star Wars Rebels Season Two. Celebration Anaheim will go down as a major, memorable event in the history of Star Wars Rebels. The Season Two trailer — thrilling, joyous, shocking — screened at the cast and creators' panel before a crowd of thousands. Showing significant glimpses of what's to come this season, it conveys a real sense of escalation in the series, and on multiple levels. The action is more intense, the animation more beautiful and nuanced, the danger — in the form of Darth Vader — much, much more immediate. It also revealed the return of several fan-favorite characters: namely, Rex and Hondo Ohnaka, joining Ahsoka Tano from Star Wars: The Clone Wars. As such, the ovation was huge and way beyond warm. The creators noticed.
4/19/2015, StarWars.com
Major announcements and several clues about the new Star Wars stand-alone movies were made at Star Wars Celebration Anaheim today when Lucasfilm's Kathleen Kennedy, Kiri Hart, and Pablo Hidalgo were joined in a panel discussion by director Gareth Edwards and Industrial Light and Magic's John Knoll.
4/15/2015, StarWars.com
Star Wars: Force For Change, a global charitable initiative which harnesses the strength of Star Wars and its fandom to make a positive impact around the world, is back at Star Wars Celebration Anaheim held April 16th – 19th. This year, Star Wars: Force for Change will benefit UNICEF Kid Power, among other collaborations. Kid Power is a new initiative that uses the world's first Wearable-For-Good to get youth physically active to provide food and nutrients to kids in need around the world. By tapping into kids' inherent desire to help others, Star Wars: Force for Change is inspiring a new generation of global citizens.
4/9/2015, StarWars.com
The wait is nearly over. Star Wars Celebration Anaheim is so close that I can practically hear the sounds of Darth Vader cosplayers breathing. While you should absolutely leave room for spontaneity in your schedule, having a loose plan in place and knowing what to expect will make four days of nonstop Star Wars seem less overwhelming and way more fun — and fun is the operative word. It can be easy to get wrapped up in the details and get stressed, but that path leads to the dark side. I have some general Celebration advice and some tips specific to the location to help you be as prepared as a Jedi Master.
4/8/2015, StarWars.com
As announced earlier this week in news worthy of a Naboo parade, the Star Wars films are coming to Digital HD with The Star Wars Digital Movie Collection. This marks the first time that the saga of Skywalkers, Hutts, and Salacious Crumb will be available for mobile devices — and there's even more galactic goodness.
4/6/2015, StarWars.com
The Star Wars films will soon become more powerful than you can possibly imagine: the classic series is going digital for the first time ever.
4/2/2015, StarWars.com
In 2012 Jeffrey Brown took an idea for a Google doodle and transformed it into the New York Times bestselling book, Darth Vader and Son. This spring, Chronicle Books publishes Darth Vader and Friends, an endearing look at the friendships between best pals in the Star Wars universe — and StarWars.com has your first look!
3/21/2015, StarWars.coms
John Williams is currently hard at work composing the score for Star Wars: The Force Awakens, which will be recorded in Los Angeles. For the recording of the score, Williams will work with members of the superb freelance orchestra with which he's recorded numerous film scores over the years. The music will be recorded over several months while working in tandem with the film's editorial and special effects teams on the West Coast.
3/13/2015, StarWars.com
StarWars.com proudly presents the debut image from Marvel's first entry in Journey to Star Wars: The Force Awakens: the cover to Shattered Empire #1. Are you ready for the journey?