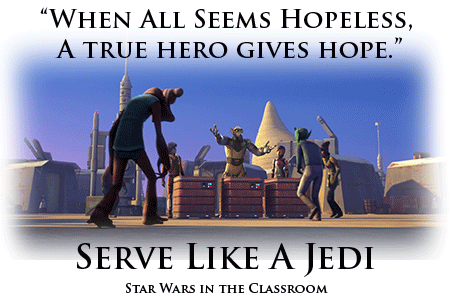 "There's a great tradition in the Star Wars community of giving back."

-- JJ Abrams, Director of The Force Awakens
Star Wars fans have a long history of being generous with their "time, talent, and treasure." Organizations such as the 501st and Rebel Legion regularly participate in community service and fan clubs around the world frequently support local charities. We'd like to take this spirit of generosity even further and demonstrate on a global scale what makes the Star Wars community so special. This year, we hope you'll join us on May the Fourth to commit to participating in an act of service to those in need. Like the Jedi who always strive to serve others, let's focus on doing the same.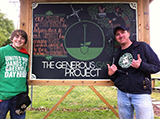 Star Wars in the Classroom's Thomas Riddle and his son Jonathan volunteering at a local community garden during last year's Serve Like a Jedi event on Star Wars Day.
During all of the excitement of the numerous Star Wars Day festivities, let's strive to provide assistance to those who need our help. No act of kindness is too small. Every instance of generosity matters. Let's make time to make life better for someone else. On May the Fourth, let's make time to SERVE LIKE A JEDI.
Serve Like A Jedi 2015
This year's Serve Like A Jedi campaign was a huge success! Dozens of Rogues participated and encouraged their students to serve by helping those in need. Whether it was volunteering their time, money, or collecting goods, all participants walked away with a greater understanding of community service and the need to help others. Learn how some of the Rogues participated in Serve Like A Jedi 2015!
---
How Can You Serve?
To find out how you can serve, contact your local non-profits or charitable organizations to discover where they could use your effort and talents. Don't forget to encourage your family and friends to "Serve Like a Jedi" too!
Consider a Donation
If you find yourself with little time to dedicate to service, please consider making a Star Wars Day donation to a charity you support! Some of our favorite charities are listed below:

Star Wars: Force for Change, a charitable initiative from Disney and Lucasfilm, is dedicated to finding creative solutions to some of the world's biggest challenges and empowers youth to be global forces for change in their own lives and for children around the world. This year, Star Wars: Force for Change will benefit UNICEF Kid Power.
When you donate to the U.S. Fund for UNICEF in support of Star Wars: Force for Change, you will support UNICEF Kid Power and help children around the world grow up healthy. Kid Power is an innovative program that empowers kids to get physically active using the world's first Wearable-For-Good. Built for a new generation of global citizens, Kid Power inspires kids to take action and help save the lives of children in developing countries with every step they take.
---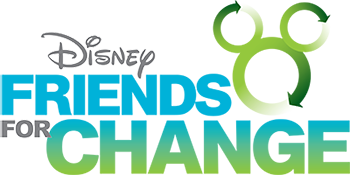 Disney's Friends for Change is about taking steps together with your friends and family to make a positive impact on the world and the people and animals that live here. Our mission is to provide you with the information, tools, encouragement and inspiration to become stewards of change. As more kids across the globe become involved, through even the smallest of actions, we can begin to make big changes.
Apply for a Friends for Change Grant!
| | | |
| --- | --- | --- |
| Friends For Change Grants 2015 | FFC - VoluntEARS Ecuador Journey | FCC - Ambassadors |
---
Other Service Opportunities
You can also visit All for Good.org or Volunteer Match.org to find service opportunities near you!
Also be sure to check out Global Youth Service Day.
Remember to share how you "served like a Jedi" by posting your message and photos on our Facebook or Twitter pages. You can also e-mail Thomas or Wes and we'll post your photos here on StarWarsintheClassroom.com. If you'd like, print a mini poster below and take a picture with it at your volunteer site. We'll post it along with any other you may send.
If you're planning to participate, please let us know by joining our Star Wars Day event on Facebook.
"Stormtroopers picketing" adapted from this image.