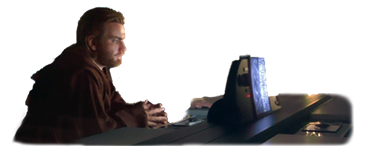 ---
12/27/2015, latimes.com
Moviegoers continued to unwrap Disney's box office holdover "Star Wars: The Force Awakens" over the holiday weekend as the space saga dominated a host of Christmas Day newcomers, including Paramount's "Daddy's Home" and 20th Century Fox's "Joy."
12/27/2015, vanityfair.com
There were plenty of familiar faces in Star Wars: The Force Awakens to delight fans of earlier installments in the franchise. In addition to Han, Leia, Chewie, the droids, and, eventually, Luke, characters like Admiral Ackbar, Nien Nunb, and the voices of Obi-Wan Kenobi and Yoda all made an appearance. But one other member of the cast was set to make a return. That's right, we were supposed to revisit Hayden Christensen's Anakin Skywalker. And we still might.
12/27/2015, hollywoodreporter.com
There's no slowing down Star Wars: The Force Awakens, thanks in part to ardent fans watching the movie multiple times and a growing female audience. J.J. Abrams' tentpole continued to crush one record after another at the Christmas box office, finishing the weekend with a whopping 10-day domestic total of $544.6 million and crossing the $1 billion mark globally faster than any film in history.
12/26/2015, businessinsider.com
When a film as big as Star Wars: The Force Awakens goes into production, there's bound to be tons of people who want to be a part of the action. Sometimes these sorts of requests are fulfilled with the shortest, yet most prestigious, of roles — the cameo. Through makeup, voice overs, and short little glimpses, the following list of pretty recognizable actors made their mark on the legendary Star Wars franchise — and you didn't even know it.
12/24/2015, fortune.com
With Star Wars: The Force Awakens breaking records at the box office since opening Dec. 17, the franchise's total value only swells by the day. Reaping in $238 million at U.S. turnstiles and $517 million globally last week, the seventh chapter in the Star Wars canon adds millions of dollars more to the value of the entire series. Taking into account other ancillary revenue streams such as merchandise, licensing, DVD sales and even the brand name itself, here is Fortune's breakdown of the franchise's value, using actual and estimated data from a variety of sources.
11/10/2015, StarWars.com
The Star Wars saga is often lauded for its pioneering strides in the world of practical effects — we recently discussed some of the coolest of them — but Industrial Light & Magic (ILM) has done impressive work in the digital realm, too. Computers can see and achieve scenes that are beyond our grasp sometimes and can be just the thing to add depth or motion. Digital effects also work really well with those of the practical variety by extending them or giving them an extra oomph to make them leap off the screen. These digital effects in Star Wars broke the mold or created new molds.
11/4/2015, StarWars.com
Star Wars: The Force Awakens is almost here — and now you can get an up-close look at the film's classic and new characters.
11/4/2015, StarWars.com
There's been an awakening…of stunning Star Wars art.
10/19/2015, StarWars.com
Watch the official Star Wars: The Force Awakens trailer.
10/18/2015, StarWars.com
Star Wars: The Force Awakens is just two months away and today we're proud to reveal the official theatrical poster showcasing an awakening of the dark side… and the light.
10/13/2015, StarWars.com
Next year, Target will join Disney and Star Wars: Force for Change to recruit more schools for the UNICEF Kid Power program. Schools will receive Kid Power bands for their students, classroom tablets for syncing and tracking progress, and standards-based curriculum and content on malnutrition and global citizenship for keeping kids inspired and engaged.
9/14/2015, StarWars.com
As Master Yoda famously said, the Force is all around us. The rock. The tree. And now, the mailbox. The UK's national post service company, Royal Mail, is giving Star Wars the first class treatment with 18 new stamps set to be released on October 20. Fans can pre-order the stamps and view the product range at www.royalmail.com/starwars.
9/11/2015, StarWars.com
Kylo Ren. Finn. Rey. Jakku. BB-8. How did this new generation of memorable Star Wars characters, worlds, and creatures come to life? A stunning new book, The Art of Star Wars: The Force Awakens, will tell that story.
9/8/2015, StarWars.com
The circle is now complete, StarWars.com is excited to unveil two new cards from the Star Wars: Journey to The Force Awakens series: Darth Vader and Luke Skywalker. Also included is the cover to Star Wars Insider #160, and what every kid (and adult) should have on their wall, a special edition Luke Skywalker trading card signed by Mark Hamill, which will go to two lucky subscribers! Visit titanmagazines.com for more information.
9/8/2015, StarWars.com
The Millennium Falcon is the coolest starship in the galaxy. Now it's also the coolest bed. Pottery Barn has launched an amazing new collection of Star Wars home furnishings, including a highly detailed Millennium Falcon bed and much more. The line covers everything from the original trilogy to Star Wars: The Force Awakens, with sheeting, pillows, and even "galactic gifts." Shop the entire collection at potterybarnkids.com/starwars and check out a special preview below!
9/4/2015, StarWars.com
With Star Wars: The Force Awakens, the stunning music of John Williams is returning to the big screen — and to your collection.
8/28/2015, StarWars.com
On November 3, 2015, Del Rey will publish Star Wars Battlefront: Twilight Company by Alexander Freed, a novel inspired by the highly-anticipated video game Star Wars: Battlefront. This action-packed adventure follows a squad of soldiers caught in the trenches of the ultimate galactic war between good and evil. Here now is the exclusive reveal of the book's cover as well as a special patch designed for the members of Twilight Company.
8/27/2015, StarWars.com
Kylo Ren saw something as he trudged through the trees of a dark snowy forest and ignited his now famous crossguard lightsaber. We don't know what it was, but a new video teaser that just debuted on Star Wars' Instagram account shows someone else in a similar-looking environment. We finally get to see Finn rock out a blue lightsaber, and he looks pretty eager to use it.
8/25/2015, StarWars.com
Star Wars: The Force Awakens products are set to be unveiled in the world's first ever global live toy unboxing event. Unfolding over 18 hours in 15 cities and 12 countries, the event will see highlights from the range of epic merchandise revealed in a rolling New Year's Eve style celebration featuring top digital stars from the Maker Studios network.
8/15/2015, StarWars.com
Today at the D23 EXPO 2015, The Walt Disney Company Chairman and CEO Bob Iger announced to an audience of more than 7,500 fans that Star Wars-themed lands will be coming to Disneyland park in Anaheim, California and Disney's Hollywood Studios at Walt Disney World Resort in Orlando, Florida, allowing Star Wars fans to step into the stories from a galaxy far, far away.