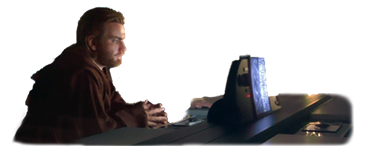 ---
2/12/2013, wired.com
Regardless of your feelings about Jedis, George Lucas, or J.J. Abrams, the announcement of new Star Wars films is a big deal. Since the release of the first film in 1977, Star Wars has been an unavoidable part of American film culture, not only directly for millions of fans, but more indirectly through its influence as the undisputed godfather of all big-budget special-effects spectacles in the modern cinema. The two Star Wars trilogies — original and prequel — each redefined special effects for their respective eras, but produced strikingly different critical legacies.
2/6/2013, StarWars.com
Makeup and creature effects legend Stuart Freeborn has passed away at age 98, leaving a legacy of unforgettable contributions to film, including classic characters Chewbacca, Yoda, and Jabba the Hutt from the original Star Wars trilogy. Before his involvement on Star Wars, Freeborn was responsible for the creation of the apelike human ancestors in the "Dawn of Man" sequence of 2001: A Space Odyssey, and memorably transformed Peter Sellers into multiple roles in Doctor Strangelove.
2/4/2013, bigshinyrobot.com
The first Stand Alone film is going to center upon YODA. At this stage specifics are sparse, but Kathleen Kennedy is putting together a STAR WARS slate… I'm wildly curious for more details on the YODA film – would this be a young or old YODA tale?
1/30/2013, contactmusic.com
With the recent announcement that J.J Abrams will helm Star Wars Episode 7, it's fair to say that most fans weren't thinking soley: 'Oh no! What will happen to the 3D releases!?' So it's probably not too much of a hit to the sci-fi fraternity that they've been delayed. Disney have decided to put back the 3D rehash so they can concentrate on the upcoming Star Wars reboot, Deadline report. "Lucasfilm has decided to postpone this fall's scheduled release of 'Star Wars' Episodes II and III in 3D. Given the recent development that we are moving forward with a new 'Star Wars' trilogy, we will now focus 100 percent of our efforts on 'Star Wars: Episode VII' in order to ensure the best possible experience for our fans. We will post further information about our 3D release plans at a later date." Deadline had initially reported that the project was cancelled, but that official statement from the Star Wars website confirms it's more of a postponement than a cancellation.
1/30/2013, hollywoodreporter.com
In November, a journalist asked J.J. Abrams what seemed like an obvious question: Was he interested in directing the next Star Wars movie? Disney had just paid a whopping $4.05 billion to acquire George Lucas' iconic Lucasfilm and had stated its intention to turn out new Star Wars films every two to three years beginning in 2015. The prolific Abrams, who had sparked the flagging Star Trek series in 2009, seemed a natural fit. But he quickly shot the idea down. While Star Wars was "the first movie that blew my mind in that way," he said then, he wanted to focus on original material. Kathleen Kennedy, the 59-year-old producer who in June had been placed atop the Lucas empire, was not so easily deterred. The Lucasfilm job was just the latest beat in a remarkable 35-year career replete with hits from filmmakers as diverse as Clint Eastwood (The Bridges of Madison County), Robert Zemeckis (Back to the Future), David Fincher (The Curious Case of Benjamin Button) and, above all, Steven Spielberg -- from 1982's E.T. The Extra Terrestrial to his current Oscar contender, Lincoln.
1/29/2013, StarWars.com
Director J.J. Abrams will be directing Star Wars: Episode VII, but he's been a lifelong fan of the saga. In fact, his common appreciation for Star Wars led him to working with his regular collaborator Damon Lindelof, not to mention the endless homages to the films in his various projects such as Lost and Fringe. Here's a selection of quotes from Abrams from previous StarWars.com interviews about the impact Star Wars has had on his life and career.
1/29/2013, denofgeek.com
Terence Stamp didn't get on with George Lucas, and found working on Star Wars: The Phantom Menace "boring"... The new issue of Empire magazine is just about to go on sale in the UK, and amongst its treasures this month is an interview with Terence Stamp. In it, Stamp looks back on his time working on Star Wars Episode I: The Phantom Menace, and it seems fair to say that it wasn't one of his life highlights.
1/28/2013, StarWars.com
Just about everyone reading this knows how innovative Lucasfilm has been since its founding in 1971. And much of that innovation was spurred by George Lucas' desire to do and show things onscreen — specifically in his Star Wars movies — that had never been done before. In fact, he's long been one of the leaders in cinema's digital revolution. But that's not what I had in mind here. I want to talk about the stuff, the merchandise. Has that same sense of innovation carried through to at least some of the hundreds of thousands of items that have been produced worldwide over more than three decades?
1/25/2013, StarWars.com
After a bevy of emails and phone calls, the formalities have been wrapped up, and at long last everyone can exhale and properly share the word with an excited Internet. Yes, J.J. Abrams will direct Star Wars: Episode VII, the first of a new series of Star Wars films to come from Lucasfilm under the leadership of Kathleen Kennedy. Abrams will be directing and Academy Award-winning writer Michael Arndt will write the screenplay. "It's very exciting to have J.J. aboard leading the charge as we set off to make a new Star Wars movie," said Kennedy. "J.J. is the perfect director to helm this. Beyond having such great instincts as a filmmaker, he has an intuitive understanding of this franchise. He understands the essence of the Star Wars experience, and will bring that talent to create an unforgettable motion picture."
1/24/2013, TheWrap.com
J.J. Abrams will direct the next "Star Wars" film for Disney, taking stewardship of one of Hollywood's most iconic and lucrative film franchises, an individual with knowledge of the production told TheWrap.
1/24/2013, StarWars.com
What I'd like to write about I can't. Two of the more interesting projects I'm working on still haven't been announced. One should be announced in May; the other…who knows, but later than May. Stay tuned… What I can say is that our video/doc crew is starting work on a sizzle piece for Jeffrey Brown's heart-warming and funny Vader's Little Princess; the Prequel Trilogy Storyboard book is nearly done — and set for a May release — and looks great; the next book in the Star Wars Art series is approaching final stage and I'll show the designed pages to George Lucas in a couple of weeks; and the first designed pass of The Making of Return of the Jedi is also due in a couple of weeks. First pass is my favorite stage: images, captions, and text are all together and designed for the first time — but we can still make changes, correct errors, improve.
1/21/2013, TheForce.net
Drew Struzan is best known to Star Wars fans for his iconic movie posters, having illustrated the posters for the Prequel Trilogy and the Special Editions of the Original Trilogy. His work helped define the way those films appeared to theater audiences all over the world. Today, in an interview with the blog Fanhattan alongside Being Human star (and Star Wars voice actor) Sam Witwer, Struzan dropped a hint that he's open to returning to the role of Star Wars movie poster designer: "I got a couple calls already this week on Star Wars from Disney. Oh my god, I'm trying to be retired! You know, I spent 35 years painting Star Wars. [laughs] I painted Star Wars before most of you were born! But I guess there is always a chance. There's no intention. But I would love to have a day off every now and again, and I have to work a weekend and all through the night. If the opportunity arises, it will be a real temptation. But it's going to have to be a real temptation to get me away from my wife and my little grandkids and my family. Away from the green trees and the blue skies for a change instead of just locked in the studio. But, you know, never say never. All things are possible."
1/20/2013, clubjade.net
Time to pencil in John Jackson Miller's Kenobi for September 24th. Our book release schedule has been updated.
1/19/2013, TheForce.net
This year will see the release of several Star Wars novels, but perhaps no 2013 book related to the galaxy far, far away will be more bizarre than the one that just popped up online. Random House now has a listing for a book called William Shakespeare's Star Wars. Fan site Knights Archive spotted the entry last night.
1/17/2013, ClubJade.net
Hollywood.com has the exclusive first look at the cover to Tim Lebbon's upcoming Dawn of the Jedi: Into the Void, a hardcover due out May 7. Here's the blurb: On the planet Tython, the ancient Je'daii order was founded. And at the feet of its wise Masters, Lanoree Brock learned the mysteries and methods of the Force—and found her calling as one of its most powerful disciples. But as strongly as the Force flowed within Lanoree and her parents, it remained absent in her brother, who grew to despise and shun the Je'daii, and whose training in its ancient ways ended in tragedy.
1/11/2013, TheForce.net
Filling a gap in the Original Star Wars Generation's collections, I Am Shark is releasing all three Star Wars prequel soundtracks on 33 rpm records. First up will be The Phantom Menace, naturally, followed by Attack Of The Clones and Revenge Of The Sith.
1/11/2013, TheForce.net
The Administration shares your desire for job creation and a strong national defense, but a Death Star isn't on the horizon. Here are a few reasons: •The construction of the Death Star has been estimated to cost more than $850,000,000,000,000,000. We're working hard to reduce the deficit, not expand it. •The Administration does not support blowing up planets. •Why would we spend countless taxpayer dollars on a Death Star with a fundamental flaw that can be exploited by a one-man starship?
1/10/2013, TheForce.net
Hold on to your hats, Star Wars fans. Entertainment Weekly talked to Paul Lee, president of ABC's entertainment division, about the possibility of ABC, which is owned by The Walt Disney Company, picking up the long-awaited, much-delayed Star Wars live-action TV show. Lee told EW that the show was on the table as far as potential future Lucasfilm projects were concerned. "We haven't even sat down with them," Lee said, referring to the principals at Lucasfilm. "We're going to look at [the live-action series], we're going to look at all of them, and see what's right. We weren't able to discuss this with them until [the acquisition] closed and it just closed. It's definitely going to be part of the conversation."
1/3/2013, huffingtonpost.com
"Star Wars" creator George Lucas is engaged. A spokeswoman for Lucasfilm Ltd. says the 68-year-old director is engaged to 43-year-old investment firm president Mellody Hobson. No other details were provided. Hobson serves as chairman of DreamWorks Animation and is a financial contributor to ABC's "Good Morning America." Lucas helped to launch the modern blockbuster age with his "Star Wars" sagas and "Indiana Jones" adventures. The original "Star Wars" still stands as the No. 2 film in terms of tickets sold domestically, behind only "Gone with the Wind."
11/25/2012, starwarsblog.starwars.com
Twenty-two years ago, in the breakfast room at the Main House at Skywalker Ranch, I sat down to lunch with George Lucas and Bob Iger. Bob was then head of ABC, and George was pitching him on a new TV series called The Young Indiana Jones Chronicles. "It's an educational show, Bob," I remember George saying. "Nobody will watch it." I cringed. Not exactly the best way to sell a show. But Bob said, "I don't care. I'll take that chance." True to his word, Bob Iger stuck with Young Indy for two seasons, through critical success and ratings failure. In the process he won George's trust and forged a relationship that would pay huge dividends far in the future.