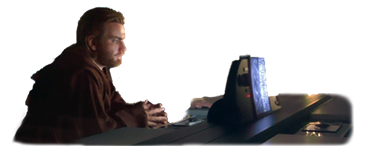 ---
5/2/2013, StarWars.com
The dramatic fifth season of Star Wars: The Clone Wars garnered an impressive seven nominations today for Daytime Entertainment Emmy Awards by the National Academy of Television Arts and Sciences. The series itself received an Outstanding Special Class Animated Program nomination, with George Lucas (executive producer), Cary Silver (producer), and Athena Portillo (line producer) recognized in the nomination. Honored with a nomination for their incredible directorial work on the series in the category Outstanding Directing in an Animated Program are Dave Filoni (supervising director), Kyle Dunlevy, Brian Kalin O'Connell, Steward Lea, and Bosco Ng (episodic directors).
4/25/2013, StarWars.com
May the 4th is approaching faster than an Ewok on a runaway speeder bike — are you ready? Just in case you're in need of some inspiration, StarWars.com has compiled a list of 10 fun ways you can celebrate your love of a galaxy far, far away.
4/18/2013, screencrush.com
Harrison Ford was a guest on last night's 'Jimmy Kimmel Live!' to promote his movie '42' and naturally the discussion came around to 'Star Wars: Episode 7' and the future of the franchise. Ford tried to stay mum and say he couldn't talk about anything 'Star Wars,' but when he agreed to some questions from the audience, things got heated and Ford walked off the set. Watch video of the incident below.
4/17/2013, StarWars.com
The man who first showed us the effects of the awesome powers of the dark side passed away suddenly on Monday 15th April 2013 in Austin, Texas. Richard Leparmentier, better known to millions of Star Wars fans as Admiral Conan Antonio Motti left an indelible imprint on the Star Wars galaxy, helping to illustrate the fearsome powers of Lord Vader as well as the arrogance and malice of a bloated and over-confident Empire.
4/17/2013, TheForce.net
Alan Horn, chairman of The Walt Disney Studios, announced today at CinemaCon in Las Vegas that Disney will release one Star Wars movie every summer beginning in 2015. Episode VII will kick off that schedule, after which the movies will alternate between spinoff films and Sequel Trilogy installments.
4/15/2013, StarWars.com
The year was 1983. Return of the Jedi had been released to great fanfare on 25th May, breaking opening day records worldwide and bringing the original trilogy to a conclusion with a blast, resolving — for the next 32 years, at least — the fates of Luke, Leia, Han, Chewie, and the droids. As it had been for the previous six years, Star Wars was everywhere. But little did fans know, we were just a handful of years away from an era of Star Wars history known as The Dark Times.
4/11/2013, movies.yahoo.com
After more than 40 years in the business it seems that Dennis Muren, the man who blew up the Death Star, thinks that special effects might have lost their lustre… Renowned for his work on the original 'Star Wars' trilogy, Dennis Muren is a legend amongst the visual effects industry. And while you might not have heard of him, you've almost certainly seen his work. Having contributed to an astonishing range of films including 'Star Wars', 'Indiana Jones' and even 'Jurassic Park', his influence stretches across some of the greatest films ever made. And now, as a Creative Director at ILM, Dennis helps to shape the way we watch some of the biggest blockbuster movies… but it seems he doesn't think special effects are as ground-breaking as they used to be.
4/10/2013, StarWars.com
Say "May the 4th Be With You" out loud and you'll hear the pun that Star Wars fans worldwide have turned into a rallying cry to proclaim their love of the saga. It's the worldwide day to say "May the Force be with you" to all, and celebrate the beloved Star Wars story that binds our galaxy together.
4/3/2013, TheForce.net
Christian Blauvelt over at Hollywood.com wrote an analysis post breaking down the announcement of a new Dark Horse miniseries that will adapt George Lucas' original Star Wars screenplay. "What's particularly striking," Blauvelt writes, "is how it sets up elements in A New Hope and The Phantom Menace in almost equal measure." For his story, Blauvelt also got some exclusive comments from Lucasfilm executive editor J.W. Rinzler, who is editing the miniseries.
4/3/2013, wired.com
That noise you just heard was the other shoe dropping: Lucasfilm said today that it will cease internal game development at LucasArts, following the company's acquisition by Disney in November. "After evaluating our position in the games market, we've decided to shift LucasArts from an internal development to a licensing model, minimizing the company's risk while achieving a broader portfolio of quality Star Wars games," read a statement issued by Lucasfilm. "As a result of this change, we've had layoffs across the organization."
3/28/2013, TheForce.net
The good folks over at Cosmic Book News have brought us another Star Wars movie rumor, this time regarding a possible spinoff film. Our source notes that the Lucasfilm friend who provided the information said the idea is being tossed around. * Set between Star Wars Episode III and Episode IV. * Said to feature Ewan McGregor reprising the role of Obi-Wan Kenobi in his exile on Tatooine. * The villain? Darth Maul hunting down his nemesis with a possible plot point involving a 5-year-old Luke Skywalker somehow tied into the story possibly as bait for Obi-Wan.
3/26/2013, StarWars.com
The Star Wars Identities exhibition will be returning to Eastern Canada at the Canada Aviation and Space Museum (CASM) from May 10 to September 2, 2013, after its run at the Telus World of Science Center in Edmonton. Tickets are currently on sale. Visit aviation.technomuses.ca or call 613-991-3053. Visitors can begin their adventure into identity today by visiting starwarsidentities.com. Last year, the Montréal Science Centre hosted the world premiere of Star Wars Identities: The Exhibition, an event that ran through September 16, 2012. Produced by X3 Productions and made possible by Lucasfilm Ltd., the exhibition is a sensational event that explores the amazing nature of human identity through the magic of the Star Wars universe and its legendary characters.
3/26/2013, TheForce.net
We just got the following news release announcing that Billy Dee Williams will help reveal the arrival of Star Wars: Where Science Meets Imagination in San Jose, California. The traveling exhibit will officially open in October, but Williams and a supporting cast of Star Wars characters will kick off the excitement at an event on Thursday.
3/11/2013, StarWars.com
As we enter into an exciting new era focused on the next Star Wars trilogy, Lucasfilm has decided to pursue a new direction in animated programming. We are exploring a whole new Star Wars series set in a time period previously untouched in Star Wars films or television programming. You can expect more details in the months to come. As part of this shift, we have also made some key decisions affecting Star Wars: The Clone Wars and Star Wars Detours.
3/10/2013, huffingtonpost.com
Not even Chewbacca and his light saber get a free pass with airport security before being cleared to travel. Transportation Security Administration agents in Denver briefly stopped "Star Wars" franchise actor Peter Mayhew recently as he was boarding a flight with a cane shaped like one of science-fiction's most iconic weapons. Airport officials say they wanted to inspect the huge walking stick before allowing Mayhew, who is more than 7 feet tall, on the plane.
3/7/2013, cbsnews.com
"Star Wars" creator George Lucas spilled the news that the films' original, iconic stars Harrison Ford, Mark Hamill and Carrie Fisher "have already signed" on to return to "Star Wars: Episode VII," due out in 2015. Lucas revealed that the cast negotiations took place before Disney bought LucasFilm in December. "We had already signed Mark, Carrie and Harrison -- or we were pretty much in the final stages of negotiation. So I called them to say, 'Look, this is what's going on,'" Lucas said in an interview with Bloomberg Businessweek.
3/6/2013, cnet.com
The Force seems to be growing stronger with the upcoming new "Star Wars" films. Actress Carrie Fisher will return to a galaxy far, far away to play the role of Princess Leia in the next "Star Wars" movie. In an interview with Palm Beach Illustrated, Fisher gave a simple "Yes" when asked to confirm whether she'll reprise the role of Princess Leia. So what will the princess be like in the new saga? From Fisher's wry point of view, Leia would be elderly and living in an intergalactic old folks' home but still sporting the same infamous hairdo from the first film and the bikini from the third one.
3/6/2013, latimes.com
Will there be portraits of Jar-Jar Binks emerging from a half shell? George Lucas, the producer of the "Star Wars" movies, is planning to build an art museum in San Francisco. The filmmaker told "CBS This Morning" on Tuesday he hopes to create an institution that would be dedicated to exploring "cultural fantasy." "It's my big project right now," Lucas told CBS. "There's a world of young people who need to be inspired."
2/17/2013, thebeardedtrio.com
The excellent John Williams website JWFAN.com has had a forum member post an interesting post about what John Williams said while conducting at the Young Musician's Foundation Debut Orchestra "We're about to play Star Wars [audience interrupts with cheers] and each time we play it, I'm reminded of the first time we played it decades ago. Neither I, nor George, nor anyone else involved thought this would go far or in a few years there would be a sequel and I'd have to revisit the themes…and years later another trilogy. Now we're hearing of a new set of movies coming in 2015, 2016…so I need to make sure I'm still ready to go in a few years for what I hope would be continued work with George…[more cheers]."
2/16/2013, screenrant.com
Star Wars fans had a lot of questions when it was first announced that Disney was set to purchase Lucasfilm – with the intention of producing an entirely new trilogy in a Galaxy Far, Far Away. However, one of the biggest questions surrounding the future of Star Wars is where the story would go in Episodes 7-9. Would the new films continue the narrative established in the original six installments and bring back fan-favorite actors (now 30 years older) to reprise their characters or would Lucasfilm clean the slate and center the trilogy around entirely new faces?