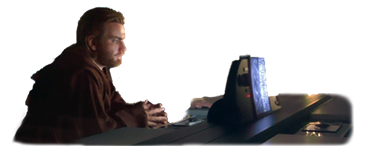 ---
6/16/2016, ocregister.com
The steady construction progress of "Star Wars" land at Disneyland is letting nothing stand in its way. Wednesday, construction crews demolished the Skyway Chalet in Fantasyland, one of two stations for the long-closed attraction.
5/23/2016, StarWars.com
With the combined strength of Star Wars: Force for Change and the U.S. Fund for UNICEF, you can now own a UNICEF Kid Power Band strong with the Force — and help a good cause.
4/29/2016, StarWars.com
Want to own the first Rogue One: A Star Wars Story merchandise available anywhere AND support a good cause? Well, you're in luck (even though Obi-Wan might tell you there's no such thing). I'm happy to announce Star Wars: Force for Change returns to Disney Parks starting May 4 — and you'll be able to purchase exclusive Rogue One: A Star Wars Story T-shirts that benefit a great cause.
4/15/2016, StarWars.com
Wicket. Wald. Willow. Wollivan. Warwick Davis has long been part of the Lucasfilm family, and he's returning to one of his most beloved roles: Star Wars Celebration Celebrity Host.
4/12/2016, StarWars.com
Like Han Solo, you may not have recognized C-3PO in Star Wars: The Force Awakens thanks to his red arm. So the question arises: how and why did ol' golden rod get it? Tomorrow, we'll finally find out.
4/7/2016, StarWars.com
Rogue One Teaser Trailer!
4/6/2016, StarWars.com
We here at StarWars.com love everything about the toys-to-life game Disney Infinity — especially its original design aesthetic, a classic-meets-modern animated look that's full of energy. To celebrate this week's release of the new Kylo Ren Light FX figure, we invited Disney Infinity lead artist Jon Diesta to pull back the curtain and show fans how to bring the First Order enforcer to life in the game's style. So sharpen your pencils…and embrace the dark side!
4/5/2016, StarWars.com
Today, Lucasfilm president Kathleen Kennedy and Star Wars veteran Mark Hamill announced a new campaign in support of Star Wars: Force for Change, an initiative that inspires people to make a positive impact on the world. Starting April 5, Star Wars: Force for Change will match the donations of Star Wars fans to four select charities up to $1 million! See their special video, in which Mr. Hamill finally gets to speak.
4/4/2016, StarWars.com
In many ways, being a parent is every bit as adventurous and exciting as being a Jedi. It's just messier. Luke may have had his hero's journey, but every parent goes through similar trials and experiences similar hazards, successes, and setbacks. Most of the time, it's an adventure worthy of an epic franchise. Parenting is rewarding, exhilarating, frustrating, and inspiring. It's also a long road made up of countless twists, turns, and unexpected bumps. Here, then, are 15 classic Star Wars quotes that perfectly sum up the parenting journey.
2/15/2016, bbc.co.uk
After accepting his Rising Star award at the Baftas, he joked he was "running on fumes" because he's back at work today. "Tomorrow's my first day on set. There's a 6am pick up and then I go straight to doing Star Wars stuff again," he said.
2/14/2016, latimes.com
Follow the link to read more!
2/11/2016, StarWars.com
The Force is set to meet LEGO bricks in a new galaxy-spanning adventure. StarWars.com is thrilled to announce LEGO Star Wars: The Freemaker Adventures, an all-new animated television series scheduled to debut this summer on Disney XD in the US. The fun-filled adventure comedy series, set between The Empire Strikes Back and Return of the Jedi, will introduce all-new heroes and villains in exciting adventures with many familiar Star Wars characters.
2/1/2016, StarWars.com
Who's that big, chin-tusked guy hanging out with a First Order spy in Maz's castle? Who are the red-helmeted enforcers in the Guavian Death Squad? What's the story behind Kylo Ren's mask? There's a way to get all the intel you need on the new heroes, villains, creatures, and droids of The Force Awakens, and it doesn't require a run-in with rathtars or, worse, a deal with Unkar Plutt.
1/25/2016, StarWars.com
Star Wars films have always had a vast visual landscape. But they also have an equally vast aural soundscape, working in tandem with, and amplifying, what you see onscreen.
1/20/2016, StarWars.com
Today, Disney and Lucasfilm announced that Star Wars: Episode VIII, originally scheduled for release in summer 2017, will now debut on December 15, 2017.
1/15/2016, StarWars.com
Star Wars: The Force Awakens has become a global phenomenon, and soon guests at Disney Parks will be able to interact with one of the film's most intriguing new characters, Kylo Ren.
1/14/2016, StarWars.com
Nominations for the 88th Annual Academy Awards were announced today, and the latest film in the Star Wars saga, Star Wars: The Force Awakens, has been nominated in five categories:
1/11/2016, StarWars.com
The Ghost crew is back, and they're bringing Star Wars royalty with them. Star Wars Rebels returns with "A Princess on Lothal," a brand new episode featuring Princess Leia, on January 20 at 9:00 p.m. ET/PT on Disney XD. Set roughly three years before the events of A New Hope, Leia is introduced as a young leader on her way to becoming the strong, more resolute character portrayed in the original trilogy.
1/6/2016, StarWars.com
Star Wars fans have kept a galaxy far, far away alive for close to 40 years. Without them, there is no Star Wars.
12/28/2015, io9.gizmodo.com
Star Wars: The Force Awakens is absolutely bursting with cool set pieces. But you didn't see half the insane stuff the movie's production team came up with. Early versions of the story were full of Darth Vader's ghost, an underwater Death Star, and more. Here are 13 things they left out of Episode VII.