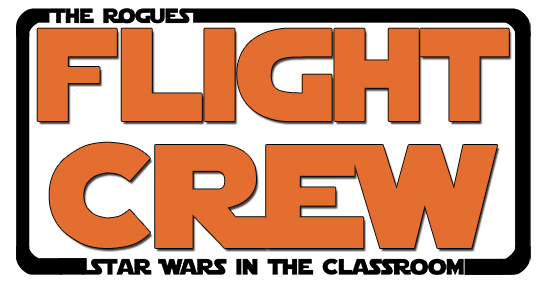 If you're not an educator, but wish to support The Rogues, then consider joining The Rogues: Flight Crew. Members of the Flight Crew are expected to help us by spreading the word about using Star Wars in the classroom through their own websites and social media.
To join, complete the form below to let us know how you can support our mission of inspiring teaching and learning with Star Wars!
As a member, you will be added to our Rogue's Gallery and gain exclusive access to our Rogues Ready Room where you can join in discussions regarding Star Wars as a learning tool. If you have questions about our site or The Rogues: Flight Crew, please e-mail Thomas or Wes.
Check out our list of Rogues: Flight Crew members!



By clicking "Submit" you are acknowledging and agreeing to publicly share your information via the Rogue's Gallery on Starwarsinthclassroom.com.