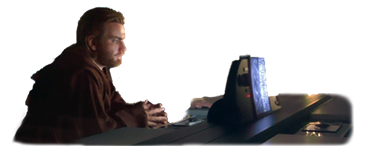 ---
8/7/2014, StarWars.com
Lucasfilm is excited to announce that the Star Wars Fan Film Awards are coming back — and shall become more powerful than you can possibly imagine. Celebrating fan-made short films inspired by a galaxy far, far away, the Star Wars Fan Film Awards will return for the first time in three years, welcoming different genres and styles. The best short films will be screened at Star Wars Celebration 2015 in Anaheim, California. Stay tuned for more information in the coming weeks.
6/24/2014, abcnews.com
"Star Wars" creator George Lucas announced Tuesday that he has picked Chicago to host his much-anticipated museum of art and movie memorabilia, in a major victory for the nation's third-largest city.
San Francisco and Los Angeles also had sought the museum. Lucas said in a written statement that he hopes to open the Lucas Museum of Narrative Art in 2018.
6/23/2014, express.co.uk
It's reported that Tom Cruise is in discussions to appear in Star Wars: Episode VII. The 51-year-old actor has been very good friends with the movie's director, J.J. Abrams, since filming Mission: Impossible III. The pair reportedly spoke over the weekend about Tom starring in the movie, which has recently suffered set-backs since Harrison Ford broke his leg on set two weeks ago.
6/23/2014, etonline.com
Harrison Ford was spotted leaving a London hospital on Saturday after his successful surgery to repair his broken leg on Thursday. Ford, 71, is reprising his role as Han Solo in the next installment of Star Wars: Episode VII and was rushed to the hospital after his leg was crushed by a door on the Millennium Falcon, the character's iconic spaceship.
6/20/2014, latimes.com
Rian Johnson is set to take the reins of the "Star Wars" franchise. The "Looper" filmmaker will write and direct "Star Wars: Episode VIII" and pen a treatment for "Episode IX," a representative for Johnson confirmed to Hero Complex. Johnson takes over for J.J. Abrams, who is currently helming "Episode VII" from a script he wrote with Lawrence Kasdan. A representative for Disney, which owns Lucasfilm, declined to comment on the news of Johnson's hiring.
6/6/2014, blog.starwars.com
This will be a day long-remembered.
The legendary Mark Hamill — seen in the new photo above, posing with another famous Jedi — makes his Star Wars Weekends debut today at Disney's Hollywood Studios. He'll be appearing in the "Legends of the Force" motorcade and will partake in a special interview, discussing his wide-ranging career and his portrayal of Luke Skywalker in the original trilogy.
6/4/2014, StarWars.com
In addition to the episodes of a new Star Wars trilogy, Lucasfilm and Disney continue development of multiple stand-alone movies that will offer new stories beyond the core Saga. The newest director to come on board is Josh Trank.
6/2/2014, StarWars.com
Lupita Nyong'o joins the recently announced cast of Star Wars: Episode VII. This year, her breakthrough performance in 12 Years a Slave earned her an Academy Award for Best Supporting Actress.
Gwendoline Christie, currently starring in the hit television series Game of Thrones as Brienne of Tarth, has also been cast in the production. She can next be seen in The Hunger Games: Mockingjay - Part 2.
5/27/2014, StarWars.com
Joining forces with one of Hollywood's most iconic brands, runDisney is creating another transportive race weekend -- the Star Wars Half Marathon Weekend presented by Sierra Nevada Corporation at Disneyland Resort. Your intergalactic journey begins January 15 and runs through January 18, 2015. The Star Wars event is the fourth runDisney race weekend scheduled for 2015 at Disneyland Resort, doubling the number of races held in 2013. The new race weekend offers runners a variety of race experiences for all levels, from Padawans to Jedi Masters -- kids races, a 5K, a 10K and a half marathon. And for those who show an even greater strength with the Force, there will be a two-race challenge involving the 10K and the half marathon with a commemorative medal awaiting every finisher.
5/22/2014, StarWars.com
In addition to the episodes of a new Star Wars trilogy, Lucasfilm and Disney have begun development on multiple stand-alone movies that will offer new stories beyond the core Saga. Gareth Edwards will direct the first stand-alone film, with a screenplay by Gary Whitta. The film is due out December 16, 2016. Gareth Edwards blazed into the filmmaking forefront with his acclaimed work on Monsters, a film he wrote, directed and served on as cinematographer and visual effects artist. The skill and vision readily apparent in Monsters earned him the high-profile spot directing this year's smash hit Godzilla.
5/18/2014, bbc.com
The latest Star Wars film franchise has begun shooting, production company Bad Robot has announced on Twitter. The film company, founded by the movie's director JJ Abrams, tweeted a picture of a branded clapper board with the hashtag "#dayone". A dusting of sand on the picture appears to confirm initial scenes are being shot in Abu Dhabi.
5/16/2014, giantfreakinrobot.com
With all the hubbub over Star Wars: Episode VII and the de-canonization of the Star Wars Expanded Universe, there's been plenty to dig into and debate about, but there's one intriguing possibility that's just floated back to the top of the rumor mill. When the big news came in October 2012 that Disney had purchased Lucasfilm (and thus Star Wars), once I picked my jaw up off my keyboard, one of the first thoughts I had was, "I wonder if this means they'll finally re-release the unaltered, un-Special Edition-ed original trilogy?" So far there's been nothing official on that front, but a credible-sounding rumor suggests that very thing may be on the horizon.
5/13/2014, huffingtonpost.com
Julia Roberts is definitely a cool mom. The actress proved this point by wearing a Darth Vader-inspired "Star Wars" dress on the HuffPost Live set while promoting the new HBO movie, "The Normal Heart." "I have three children, two of them are boys, and they are 'Star Wars' fans. So since there are no Legos made of me and I am not in the 'Star Wars' movies, I have this fabulous Preen dress," Roberts told host Ricky Camilleri, adding, "and my boys think I'm like a superhero when I do something like this for them."
4/29/2014, StarWars.com
The Star Wars team is thrilled to announce the cast of Star Wars: Episode VII. Actors John Boyega, Daisy Ridley, Adam Driver, Oscar Isaac, Andy Serkis, Domhnall Gleeson, and Max von Sydow will join the original stars of the saga, Harrison Ford, Carrie Fisher, Mark Hamill, Anthony Daniels, Peter Mayhew, and Kenny Baker in the new film.
4/25/2014, StarWars.com
Following today's announcement of Lucasfilm's new unified storytelling approach, Disney Publishing Worldwide is proud to announce their first step into that larger world, beginning with Del Rey Books. The publishing program will feature new adult fiction novels set in the beloved galaxy far, far away, and will be closely connected to the cinematic entertainment currently in development at Lucasfilm.
4/25/2014, StarWars.com
For over 35 years, the Expanded Universe has enriched the Star Wars experience for fans seeking to continue the adventure beyond what is seen on the screen. When he created Star Wars, George Lucas built a universe that sparked the imagination, and inspired others to create. He opened up that universe to be a creative space for other people to tell their own tales. This became the Expanded Universe, or EU, of comics, novels, videogames, and more.
4/19/2014, StarWars.com
YouTube Video
4/19/2014, StarWars.com
Star Wars Rebels: WonderCon 2014 Exclusive Clip
4/17/2014, StarWars.com
Disney Publishing Worldwide (DPW) announced today the upcoming global release of four new books based on the original Star Wars film trilogy. The classic saga will come to life like never before through adaptations by bestselling children's authors Tom Angleberger, Tony DiTerlizzi, Adam Gidwitz, and R.J. Palacio. Each of these celebrated authors will bring their contemporary, unique voice to the galaxy far, far away, bridging the multi-arc storyline in anticipation of the release of Star Wars: Episode VII in December 2015.
4/13/2014, TheForce.net
This afternoon, Harrison Ford participated in a Reddit "Ask Me Anything" question-and-answer session to promote his new climate change docuseries "Years of Living Dangerously." All of his answers -- on topics ranging from Blade Runner to carpentry to his love of snakes -- are worth reading, but we've collected a few of his best Star Wars-related responses below.