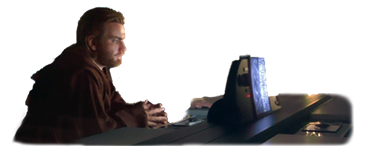 ---
10/31/2014, screencrush.com
'Star Wars: Episode 7′ will wrap up filming within the next couple of weeks and then J.J. Abrams and his team have a year of arduous post-production ahead of them. Surely the last thing Abrams has on his mind is a trailer, right? We probably won't see the first teaser until a few months into 2015, right?
10/29/2014, TheForce.net
Lucasfilm has just announced "Rebel, Jedi, Princess, Queen: Star Wars and the Power of Costume," a collection of Star Wars wardrobes that will tour twelve cities in the U.S. beginning in Seattle, Washington, on January 31, 2015. The collection features "60 hand-crafted costumes from the first six Star Wars films, with behind-the-scenes details of the artists' creative process and in-depth look at the connection between character and costume." It's a collaboration between Lucasfilm, the Smithsonian Institution Traveling Exhibition Service, and George Lucas' new museum in Chicago, the Lucas Museum of Narrative Art.
10/29/2014, cnet.com
When George Lucas was 8, he asked his mom, "If there's only one God, why are there so many religions?" He's been fascinated by that question ever since, and has come to the realization that when you strip all religions and mythologies down to their very basic level, it's really all about compassion.
10/29/2014, telegraph.co.uk
Actor Ewan McGregor, who starred as Obi Wan Kenobi in George Lucas's trilogy of Star Wars prequels, has spoken out about his hatred of the Star Wars memorabilia market. "I've never been to one of the [fan] conventions" McGregor told the US men's magazine Details. "The people I meet are the f---ers who want me to sign Star Wars photos so they can sell them on the internet, or the people at premieres who are crushing children against barriers to get me to sign their f---ing picture of Obi-Wan Kenobi.
10/16/2014, ign.com
The first look was part of a trailer for the series that aired last night during ABC's Toy Story of Terror special. The still image was tweeted by Dave Prowse, who wore the Vader suit in the original Star Wars trilogy.
8/21/2014, moviepilot.com
"They're doing so much practical building for this one. It's awesome. I think people are coming back around to [practical effects]. It feels like there is sort of that gravity pulling us back toward it. I think that more and more people are hitting kind of a critical mass in terms of the CG-driven action scene lending itself to a very specific type of action scene, where physics go out the window and it becomes so big so quick."
8/21/2014, dorksideoftheforce.com
If you haven't been on the internet in the past week or so, you may not have heard of the Ice Bucket Challenge; a campaign intended to raise ALS awareness that has taken the nation by storm. The gist of the challenge is for participants to film themselves having ice water dumped on them, then name three or more friends who they'd like to challenge to follow in their footsteps. The challenged are supposed to film themselves within 24 hours or donate to the ALS Association.
8/19/2014, StarWars.com
Continuing the epic tradition of the legendary Star Wars saga, an exciting animated one-hour movie Star Wars Rebels: Spark of Rebellion is set to premiere Friday, October 3 (9:00 p.m. ET/PT in the US) on Disney Channels around the world, ushering in the highly anticipated series Star Wars Rebels on Disney XD. In the US, Star Wars Rebels episodes will debut Monday nights beginning Monday, October 13 (9:00 p.m. ET/PT) on Disney XD. Worldwide, the series will air in 33 languages across 163 countries in over 400 million households.
8/19/2014, cnet.com
"Star Wars" fans have gone to the charitable side, raising big money for UNICEF Innovation Labs, the research arm of the UN children's charity. "Star Wars: Episode VII" director J.J. Abrams thanked fans on Twitter for their financial contributions -- $4.26 million to be exact -- to the Star Wars: Force for Change campaign. Disney then added $1 million to the total raised, bringing the grand total to over $5 million dollars.
8/14/2014, StarWars.com
Want to learn more about the heroes and world of Star Wars Rebels? The first books exploring the highly-anticipated animated series have arrived — check out a special preview of each title below!
8/12/2014, rollingstone.com
The force will be with D.C. Barns, a lifelong Star Wars fan who won a walk-on role in Episode VII in the franchise's Force for Change charity contest. Barns was surprised with the news while recording a donor video for Omaze — the fundraising platform that helped run the contest — in which he talked about seeing the first Star Wars when he was just five: "It really split my head open," he recalled. "There's movies that I love, and then there's Star Wars."
8/7/2014, StarWars.com
Lucasfilm is excited to announce that the Star Wars Fan Film Awards are coming back — and shall become more powerful than you can possibly imagine. Celebrating fan-made short films inspired by a galaxy far, far away, the Star Wars Fan Film Awards will return for the first time in three years, welcoming different genres and styles. The best short films will be screened at Star Wars Celebration 2015 in Anaheim, California. Stay tuned for more information in the coming weeks.
6/24/2014, abcnews.com
"Star Wars" creator George Lucas announced Tuesday that he has picked Chicago to host his much-anticipated museum of art and movie memorabilia, in a major victory for the nation's third-largest city.
San Francisco and Los Angeles also had sought the museum. Lucas said in a written statement that he hopes to open the Lucas Museum of Narrative Art in 2018.
6/23/2014, etonline.com
Harrison Ford was spotted leaving a London hospital on Saturday after his successful surgery to repair his broken leg on Thursday. Ford, 71, is reprising his role as Han Solo in the next installment of Star Wars: Episode VII and was rushed to the hospital after his leg was crushed by a door on the Millennium Falcon, the character's iconic spaceship.
6/23/2014, express.co.uk
It's reported that Tom Cruise is in discussions to appear in Star Wars: Episode VII. The 51-year-old actor has been very good friends with the movie's director, J.J. Abrams, since filming Mission: Impossible III. The pair reportedly spoke over the weekend about Tom starring in the movie, which has recently suffered set-backs since Harrison Ford broke his leg on set two weeks ago.
6/20/2014, latimes.com
Rian Johnson is set to take the reins of the "Star Wars" franchise. The "Looper" filmmaker will write and direct "Star Wars: Episode VIII" and pen a treatment for "Episode IX," a representative for Johnson confirmed to Hero Complex. Johnson takes over for J.J. Abrams, who is currently helming "Episode VII" from a script he wrote with Lawrence Kasdan. A representative for Disney, which owns Lucasfilm, declined to comment on the news of Johnson's hiring.
6/6/2014, blog.starwars.com
This will be a day long-remembered.
The legendary Mark Hamill — seen in the new photo above, posing with another famous Jedi — makes his Star Wars Weekends debut today at Disney's Hollywood Studios. He'll be appearing in the "Legends of the Force" motorcade and will partake in a special interview, discussing his wide-ranging career and his portrayal of Luke Skywalker in the original trilogy.
6/4/2014, StarWars.com
In addition to the episodes of a new Star Wars trilogy, Lucasfilm and Disney continue development of multiple stand-alone movies that will offer new stories beyond the core Saga. The newest director to come on board is Josh Trank.
6/2/2014, StarWars.com
Lupita Nyong'o joins the recently announced cast of Star Wars: Episode VII. This year, her breakthrough performance in 12 Years a Slave earned her an Academy Award for Best Supporting Actress.
Gwendoline Christie, currently starring in the hit television series Game of Thrones as Brienne of Tarth, has also been cast in the production. She can next be seen in The Hunger Games: Mockingjay - Part 2.
5/27/2014, StarWars.com
Joining forces with one of Hollywood's most iconic brands, runDisney is creating another transportive race weekend -- the Star Wars Half Marathon Weekend presented by Sierra Nevada Corporation at Disneyland Resort. Your intergalactic journey begins January 15 and runs through January 18, 2015. The Star Wars event is the fourth runDisney race weekend scheduled for 2015 at Disneyland Resort, doubling the number of races held in 2013. The new race weekend offers runners a variety of race experiences for all levels, from Padawans to Jedi Masters -- kids races, a 5K, a 10K and a half marathon. And for those who show an even greater strength with the Force, there will be a two-race challenge involving the 10K and the half marathon with a commemorative medal awaiting every finisher.