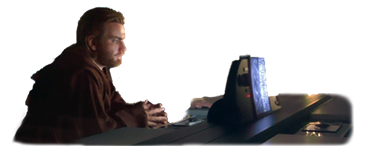 ---
8/30/2016, StarWars.com
The landmark second season of Star Wars Rebels introduced new allies, adventures, and threats to the Ghost crew, changing their journeys forever — and now you can take it home. Star Wars Rebels: Complete Season Two arrives today on Blu-ray and DVD, featuring all 22 episodes of the season, along with bonus features that even Chopper would love.
8/30/2016, StarWars.com
New toys for Rogue One: A Star Wars Story were revealed today in a fun, action-packed stop-motion video made by fans — and soon, Lucasfilm will be asking you to "Go Rogue" and create your own.
8/13/2016, StarWars.com
Kenny Baker, a key part of the Star Wars saga as the actor who brought R2-D2 to life, has passed away. He was 81.
8/11/2016, YouTube.com
Watch the new Rogue One: A Star Wars Story trailer!
8/10/2016, StarWars.com
The Force is calling to you again. Only this time, in 3D. The latest film in Star Wars saga is coming home — for the first time in immersive 3D — with Star Wars: The Force Awakens 3D Collector's Edition. Announced today, the four-disc collection will release this fall, rolling out October 31 and arriving in the US and Canada on November 15. Encased in stunning collectible packaging, the set contains the film's original theatrical release on Blu-ray 3D, Blu-ray, Digital HD, and DVD, along with originally released bonus features and brand-new bonus material, including additional deleted scenes, behind-the-scenes conversations with cast and crew, and revealing, never-before released audio commentary by director J.J. Abrams. (Note that Collector's Edition configuration may vary by territory.) Not even Maz's castle has a treasure like this. Get a first look below!
7/27/2016, time.com
Get ready to meet some new characters in the Star Wars universe—and hopefully all of them will be more welcome additions than Jar Jar Binks.
7/22/2016, StarWars.com
The next film in the Star Wars saga has finished one part of its journey to our galaxy. Director Rian Johnson announced today on the official Star Wars Facebook and Twitter channels that Star Wars: Episode VIII has wrapped shooting. "Final slate of the final shot," Johnson wrote of an accompanying short video. "VIII is officially wrapped. Thanks to the best cast and crew in the galaxy, and thanks to the fans for all the love and support through the whole process. Cannot wait to put it together and share it with you all!"
7/17/2016, StarWars.com
Today at Star Wars Celebration Europe, Alden Ehrenreich was introduced to fans for the first time as Han Solo, the new star of the untitled Han Solo Star Wars Story at the Future Filmmaker panel. The panel featured Lucasfilm's Kathleen Kennedy (producer) and Kiri Hart (senior vice president of Development), who were joined by director Rian Johnson (Star Wars: Episode VIII) and directing duo Chris Miller and Phil Lord (the untitled Han Solo Star Wars Story). Hosted by Lucasfilm Story Group's Pablo Hidalgo, the filmmakers were joined by surprise guests John Boyega (Finn), Mark Hamill (Luke Skywalker), and Carrie Fisher (General Leia Organa) from Star Wars: Episode VIII.
7/16/2016, ew.com
Rebels has brought a fan favorite back from oblivion. Executive producer Dave Filoni is one of the foremost experts in the Star Wars expanded universe — the books and games that filled in the blanks in between, and far beyond, George Lucas' movies. All that backstory was later discarded to clear way for the new films, but Filoni has been gradually bringing pieces of it back on the Disney XD TV show.
6/22/2016, StarWars.com
Earlier today on EW.com and The Star Wars Show, full names were revealed for the heroes and villains of Rogue One: A Star Wars Story. But not all are new to Star Wars. It's time for fans to welcome back two characters from Star Wars past: Saw Gerrera and Darth Vader.
6/16/2016, ocregister.com
The steady construction progress of "Star Wars" land at Disneyland is letting nothing stand in its way. Wednesday, construction crews demolished the Skyway Chalet in Fantasyland, one of two stations for the long-closed attraction.
5/23/2016, StarWars.com
With the combined strength of Star Wars: Force for Change and the U.S. Fund for UNICEF, you can now own a UNICEF Kid Power Band strong with the Force — and help a good cause.
4/29/2016, StarWars.com
Want to own the first Rogue One: A Star Wars Story merchandise available anywhere AND support a good cause? Well, you're in luck (even though Obi-Wan might tell you there's no such thing). I'm happy to announce Star Wars: Force for Change returns to Disney Parks starting May 4 — and you'll be able to purchase exclusive Rogue One: A Star Wars Story T-shirts that benefit a great cause.
4/15/2016, StarWars.com
Wicket. Wald. Willow. Wollivan. Warwick Davis has long been part of the Lucasfilm family, and he's returning to one of his most beloved roles: Star Wars Celebration Celebrity Host.
4/12/2016, StarWars.com
Like Han Solo, you may not have recognized C-3PO in Star Wars: The Force Awakens thanks to his red arm. So the question arises: how and why did ol' golden rod get it? Tomorrow, we'll finally find out.
4/7/2016, StarWars.com
Rogue One Teaser Trailer!
4/6/2016, StarWars.com
We here at StarWars.com love everything about the toys-to-life game Disney Infinity — especially its original design aesthetic, a classic-meets-modern animated look that's full of energy. To celebrate this week's release of the new Kylo Ren Light FX figure, we invited Disney Infinity lead artist Jon Diesta to pull back the curtain and show fans how to bring the First Order enforcer to life in the game's style. So sharpen your pencils…and embrace the dark side!
4/5/2016, StarWars.com
Today, Lucasfilm president Kathleen Kennedy and Star Wars veteran Mark Hamill announced a new campaign in support of Star Wars: Force for Change, an initiative that inspires people to make a positive impact on the world. Starting April 5, Star Wars: Force for Change will match the donations of Star Wars fans to four select charities up to $1 million! See their special video, in which Mr. Hamill finally gets to speak.
4/4/2016, StarWars.com
In many ways, being a parent is every bit as adventurous and exciting as being a Jedi. It's just messier. Luke may have had his hero's journey, but every parent goes through similar trials and experiences similar hazards, successes, and setbacks. Most of the time, it's an adventure worthy of an epic franchise. Parenting is rewarding, exhilarating, frustrating, and inspiring. It's also a long road made up of countless twists, turns, and unexpected bumps. Here, then, are 15 classic Star Wars quotes that perfectly sum up the parenting journey.
2/15/2016, bbc.co.uk
After accepting his Rising Star award at the Baftas, he joked he was "running on fumes" because he's back at work today. "Tomorrow's my first day on set. There's a 6am pick up and then I go straight to doing Star Wars stuff again," he said.